Reasonable Doubts: Making an Exoneree
May 26, 2022, 4-5:30 p.m.
with Special Guests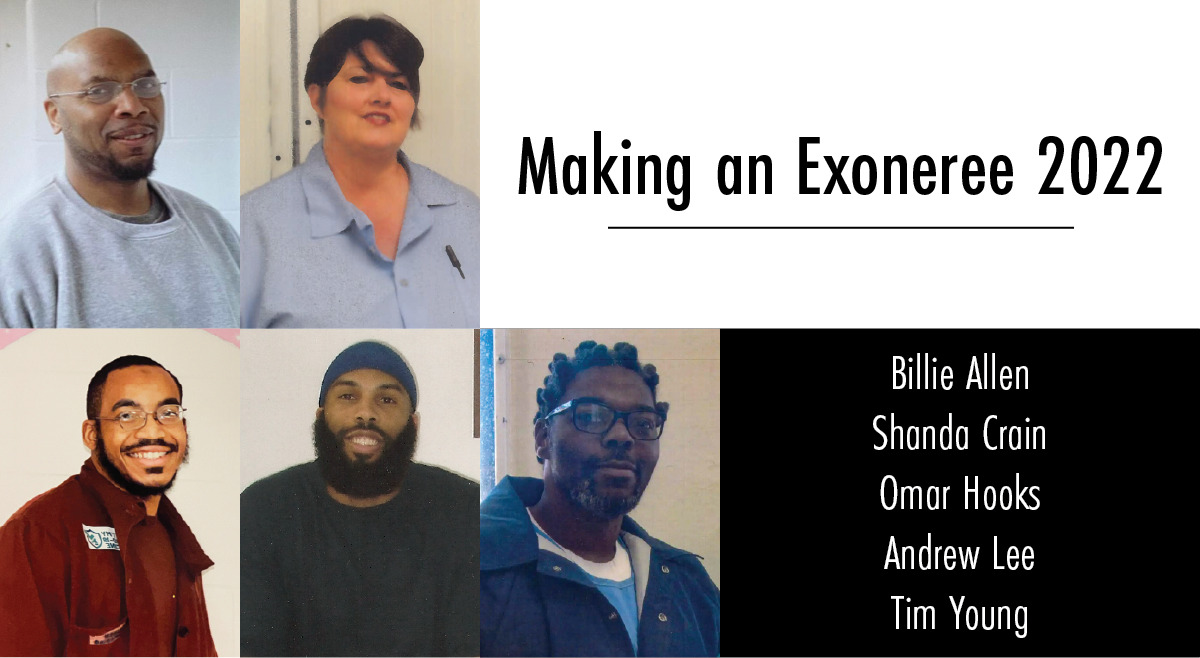 "Reasonable Doubts: Making an Exoneree" is taught by Professor Sharon Daniel, UCSC Film and Digital Media, in collaboration with Professor of Government and Law at Georgetown Marc Howard and his childhood friend, Adjunct Professor Marty Tankleff, who was himself wrongfully convicted and incarcerated for almost 18 years before being exonerated. Howard and Tankleff developed Georgetown's Making an Exonoree course in 2018, and its students have already won the release of three men and made significant progress in the legal prospects of several others.
For the current 2022 class, the original crimes and convictions of five people have been re-investigated, and students have painstakingly documented the main issues, challenges, injustices, and stories involved in each case, producing short documentary films, interactive documentaries, and social media campaigns designed to provide humanizing portraits of the incarcerated people's lives and complicated legal cases. For more on "Making an Exoneree," read a recent news article here.
"Reasonable Doubts: Making an Exoneree" is supported by the Institute of the Arts and Science's Visualizing Abolition public scholarship initiative, organized by Professor Gina Dent, Feminist Studies and Dr. Rachel Nelson, Director, IAS, with support from the Mellon Foundation.